UAQ

Free Trade Zone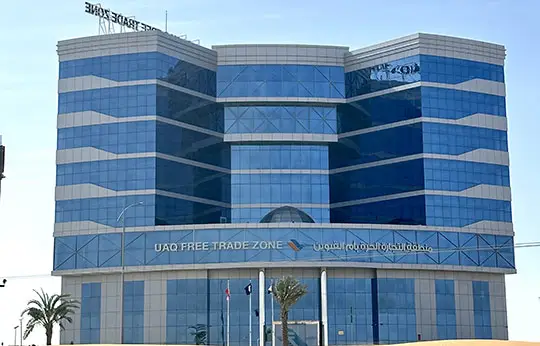 UAQ FTZ's investor-friendly environment will allow you to run a successful business in UAE. UAQ FTZ providing a quick and easy registration and licensing process.
The main economic factors of Umm Al Quwain projecting itself as the Investors' haven are
Easy access to Sharjah, Ras AL Khaima and Dubai.
Modern infrastructure
Stable economy
Open investment climate
Availability of raw material
Competitive handling charges
Lower prices of land and office rents
Low cost of living
THE
BENEFITS

OF UAQ FREEZONE COMPANY
0% corporate and personal tax
100% company ownership
100% repatriation of capital and profits
100% import and export tax exemption within the Free Zone
Full range of business activities permitted
No currency restrictions
Simple and fast registration process
Office, warehouse and land availability
Strategic location with access to over two billion consumers
Investor-friendly rules and regulations
Ideal location for SMEs and micro-businesses
Close to two international airports and major sea ports
No restrictions on hiring foreign employees
Special concessions at UAQ's sea port
There are three options to establishing business within UAQ FTZ
Free Zone Establishment (FZE)- Suitable for single shareholder.
Free Zone Company (FZC)- Two and up to 50 share holders.
Branch - Branch of an existing company.
LATEST PACKAGES
1.
COMMERCIAL

LICENSE

Authorises the import, export, distribution and storing of items specified on the license. A Commercial License can have 3 different product lines or 10 similar product lines. Package Cost: AED 20,500
Total number of visas available: 2
2.
GENERAL TRADING

LICENSE

This enables the license to trade in wider range of activities and gives the freedom and flexibility to trade in any commodity which is permitted within the UAE
Package Cost: AED 27,500
Total number of visas available: 3.
3.
CONSULTANCY

LICENSE

For entities which offer expert or professional advice and is issued to all manner of professionals including artisans and craftsmen. It allows 2 similar activities.
4.
PREMIUM CONSULTANCY

LICENSE

Package Cost: AED 32,500
Total number of visas available: 3
5.
MICRO BUSINESS

LICENSE

There is no visa availability for this kind of License.

Package Cost: AED 13,500
6.
FREELANCER

PERMIT

This license allows an individual to operate as a freelance professional.

Package Cost: AED 16,500
Total number of visas available: 1
Additional Costs: VISA Cost (AED 2,200) + Cost of Medical and Emirates ID Card.