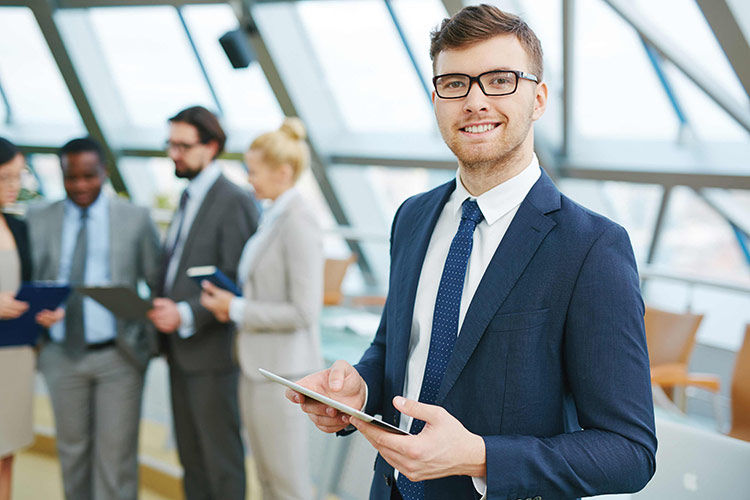 Jebel Ali Free Zone

(JAFZA)

JAFZA is the leading business hub of the Middle East. It focuses on long term customer relationships. It promotes alliances with worldwide investors by providing them world class infrastructure supported with quality driven value added services and incentives, empowering them to capitalize on huge business opportunities in the region, in the most systematic way.
Today, Jabel Ali Freezone is one of the strongest brands within the region and stands for excellence, innovation and the power of partnership. It is also world's first free zone to win ISO certification in 1996.
Company Formation

in JAFZA

Following documents are required to set up company in JAZFA:
Application & EHS Application form (Typed)
Passports copy of each Individual (Share Holders and Managers)
Project Summary
Letter from company to open branch company in JAFZA (In case of Branch Company formation)
CV of shareholders
NOC from sponsor for UAE residents applicants
A one time non-refundable application fee of Dhs. 500
Legal Structure

of JAFZA Companies

Free Zone Establishment (FZE) and Free Zone Company (FZCO): FZE and FZCO applicants can make use of Jafza's unique offer of setting up a company as a separate legal entity. FZE can be formed with a single shareholders and an FZCO can be formed with 2 to 5 shareholders.

Special Status Non-Resident Offshore Companies: JAFZA permits setting up of offshore Company by people or corporate bodies, as a non-resident organization, having a corporate legal entity, under Jebel Ali Free Zone Offshore Companies Regulations 2003.
Types of
Company Licences
Jafza issues various types of company licences
General Trading Licence enables the holder to import, distribute and store all items according to rules and regulations of Jafza.
Trading Licence enables the holder to import, export, distribute and store items specified on the license.
Industrial Licence enables the holder to import raw materials, do the manufacture of specified products and export the finished product to any country.
Service Licence enables the holder carry out the services indicated in the licence within the Free Zone. The kind of service must fit in with license of the parent company, issued by the Economic Department or Municipality of the applicable Emirate in the UAE
National Industrial Licence is intended for manufacturing companies with an ownership or shareholding of no less than 51% with AGCC (Arabian Gulf Co-operation Council) nationals/natives. The value added to the item in the Free Zone must add up to at least 40%. This company license enables the holder the same status as a local or AGCC inside the UAE.
Registration Fee
Type

One time Fee in AED

Free Zone Company (FZCo)

AED 15,000

Free Zone Establishment (FZE)

AED 10,000

Branch of a Company

AED 5,000

* Memorandum and Article of Association: 200 AED ; Specimen Signature: AED 50; Board Resolution: AED 200; Application Fees: AED 500
License Fee
License Type

Annual Fee in AED

Trading License - Type 1
(7 products max from one group)

AED 5,500

Trading License - Type 2
(12 products max from two group)

AED 9,000

General Trading

AED 30,000

Service License (Branch from UAE based company only)

AED 8,000

Logistics License (Branch from UAE based company only)

AED 30,000

National Industrial License

AED 5,500

Industrial License

AED 5,500
Product Rates
Product
Area (sqm)
Annual Rent Sqm/Year (AED)
Insurance/Year (AED)
Plots of Land
Rents are decided as per the location of the land
40 - 80
Rate identified as per the location of the land
NA
Warehouses & LIU
Warehouses LIU10 (57 KVA)
349.8 to 702
600
300
Warehouses (10 KVA)
669,619,556,556.2,545,313
450-700
300
Factory LIU (100 to 120 KVA)
555 & 619
500 to 650
300
Showrooms
Showroom
A - 892sqm
B - 772sqm
600 to 800
1400
Showroom / Warehouse
348sqm
600 to 700
400
Showroom / Office
423sqm
800 to 1000
1000
Offices
Standard Office
G+1
26.88
2,000
100
JAFZA 14,15,16,17
as per request
2,000
4/sqm
JAFZA 18,19
as per request
1,800 to 2,000
4/sqm
Office in NIP Building
as per request
1,000 to 1,400
4/sqm
Security deposit, Public Health Liability & Other costs
Plot of land

3% of the annual rent as PHL fees

Annually maximum 15,000
Warehouse & Showrooms

10% of annual rent as security deposit
2% of the annual rent as PHL fees

One time payment
Annually maximum 10,000
Office

10% of annual rent as security deposit

One time payment
All facilities

AED 1,800 immigration card fees (CIC)

Annually
AURION's expert professional team does A to Z work in incorporation of JAFZA Companies and obtaining Trade License and other Legal Documents.