Company Registration in
Dubai Airport Free Zone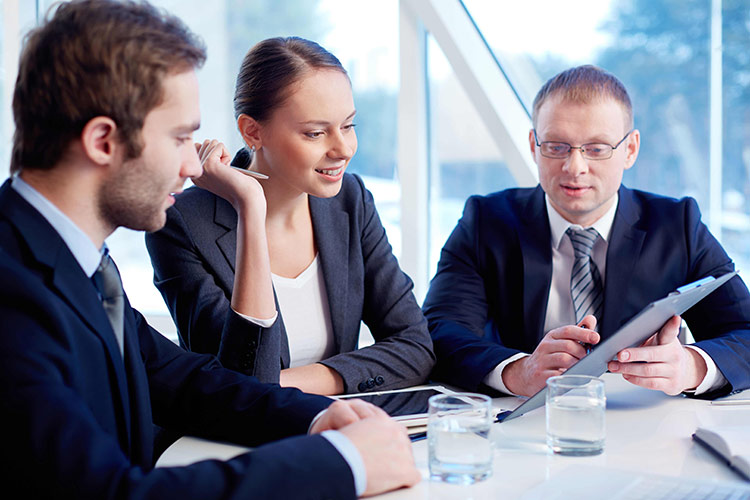 Dubai Airport Free Zone is one of the quickest developing free zones in the Middle East region and is at present home to more than 3100 companies from different industry sectors, including flight industry, pharmaceutical items, trading, manufacturing, logistics, jewellery, IT and mobile phones accessories.
Dubai Airport Freezone being announced as designated freezone provides incredible incentive package to investors. Situated strategically adjacent to the boundaries of Dubai International Airport, Dubai Airport Free Zone offers a variety of modern facilities with a best in class infrastructure and has positioned itself as a gateway that connects markets in the Middle East and Africa with Europe and rest of Asia.
Foreign companies are given office space and warehouse at complete ownership in a zero-tax environment by Dubai Airport Free Zone. DAFZA offers a great opportunity to organizations to set up their quality in Dubai within facilitated procedure that enables them to begin activities within days.
Situated in the heart of Dubai, Dubai Airport Freezone has quickly turned to the proud position of being the business hub of Gulf and Middle East. Additionally, Dubai's geographical location offers access to creating markets with more than 1.5 billion customers - incorporating the member states of the Gulf Co-operation Council (GCC), other Arab nations, the Asian subcontinent, parts of Africa and Europe and countries of the Common wealth of Independent States (CIS).
Type of Companies

in Dubai Airport Freezone
| | |
| --- | --- |
| FZCO (Freezone Company) | FZCO is formed with a minimum of one shareholder and a maximum of 50, either individual or non-individual (a company). |
| Branch / Subsidiary | A branch/subsidiary office of an existing company, where a foreign company can set up a branch or subsidiary of its existing company in the freezone. |
Business Licenses

Available in DAFZA

DAFZA offers six types of business licenses to investors.

Trade License: Allows to conduct trading activities - Import, export, re-export, distribution, and storage of specific products

Service License: Tailor-made for service cantered businesses. E.g. IT Services company

Industrial License: For carrying out light manufacturing and industrial activities, packaging, and assembling.

E-Commerce License: To conduct trade of goods and services over the internet.

General Trading License: For Trade in general items including import, export, re-export, storage and distribution

Dual License with DED: Allows DAFZA companies to apply for a DED license without physical office space in the mainland. The business can operate out of DAFZA premises.

For Service License & Dual License, there must be consultation with the registered agent to facilitate the selection of the right category.
DAFZA
Company Formation Package
DAFZA License Packages are Subjected to Availability.
Components

Smart Desk Package
Fee (in AED)

Boutique Office (With 2 Industry Category & 5 Sub Activities)
Fee (in AED)

Premium Office Package Fee
(in AED) **MOST POPULAR

Premium Plus Package
Fee (in AED)

Office Area

6.65 Sqm Office Space

10 Sqm Office Space

27 Sqm Office Space

55 Sqm Office Space

Rent (including service charge)

16,625

25,000

67,500

137,500

Registration Fee ( for FZCO only & onetime fee)

7,000

7,000

License Fee

15,020

17,020

15,020

15,020

Establishment Card

2,020

2,020

2,020

2,020

Postal Fee

1,065

1,065

1,065

1,065

Knowledge & Innovation Fee

60

60

60

60

Cost of Setting up business in DAFZA
*Total fees

AED 41,790

AED 52,165

AED 92,665

AED 155,665
*Rent Calculated based on office area.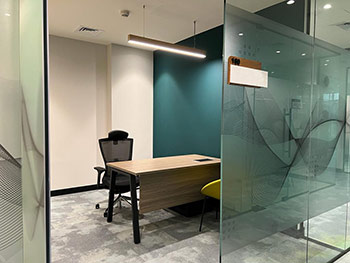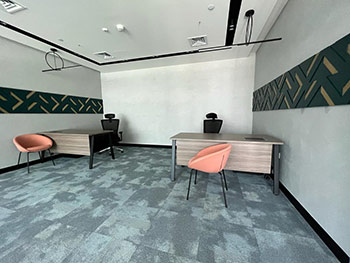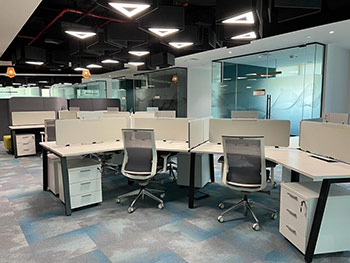 General Trading License in

DAFZA

Office Area: 50 Sqm & Visa quota: 5-6
| DESCRIPTIONS | Fee in AED |
| --- | --- |
| Rate – 1-year Lease AED 2,500 per sqm - Annual fee | 125,000 |
| General Trading License Fee – Annual Fee | 50,000 |
| Registration Fees – onetime payment | 20,000 |
| Establishment card | 2,020 |
| Knowledge fee & innovation fees | 60 |
| P.O Box / Annual (Not Mandatory if there's an existing PO BOX) – Annual fee | 1,065 |
| Parking Fee (optional) | 1,097 |
| TOTAL (DAFZA General Trading Company Setup Cost) | 199,242 |
Note:
* Office space including furniture and telephone equipment.
* Memorandum of Association fee: AED 3,000 (Free for a new company)
It is also required to deposit the Share Capital of AED 500,000.
Visa Fees
| Components | Visa Fee ( in AED) |
| --- | --- |
| Visa (Outside the Country) | 2,696 per visa |
| Visa (Inside the Country) | 4,200 per visa |
Office insurance non inclusive
DAFZA
Industrial Park
DAFZA Industrial Park is the new industrial freezone from DAFZA. It is strategically located in close proximity to DAFZA's existing facilities near Dubai International Airport. It's innovative warehousing model gives the flexibility to expand. DAFZA Industrial Park is backed by the established and recognised DAFZA brand of world-class infrastructure, seamless setting-up and premium experience.
Features

of DAFZA Industrial Park
State-of-the-art industrial units
Ultra-fast operational efficiency
Flexible, modern units from 312 m2with up to 50% of floor area for mezzanine
Innovative multi-client warehousing model
Power availability to suite any business size
DAFZA's world class expertise and zero operational hassles
Ideal as logistics, warehousing and distribution facilities for Cold Storagr, Electronics, Fashion & luxury Goods
DAFZA
Warehouses
Light Industrial Units (
LIU

)

Light Industrial Units (LIU) provides high quality thermal insulated custom build units for storage and distribution. It can also be used for assembly and light-duty production activities.

Specifications
Area: 350 Sqm approximately
Office: Each LIU has a ground and mezzanine floor offices of 90 Sqm
Visa Quota: 20 employee visas
PRO Service

in Dubai Airport Freezone

With a branch office operating at Dubai Airport Freezone, Aurion renders its expertise in assisting clients for all documentations and visa process in Dubai freezone. It takes up assignments for filing and processing of new visa for company owners, family or employees. It takes care the renewal of company license, arrangement of audit reports, renewal of visas and all related matters.

AURION is a REGISTERED AGENT of Dubai Airport Free Zone and has expertise in opening a NEW Company / Branch of foreign company / Subsidiary of foreign Company complying with all legal documentation. DAFZA Company Registration, DAFZA company renewal, company de-registration everything is made easier to you with AURION.