Offshore Company Formation

in RAKICC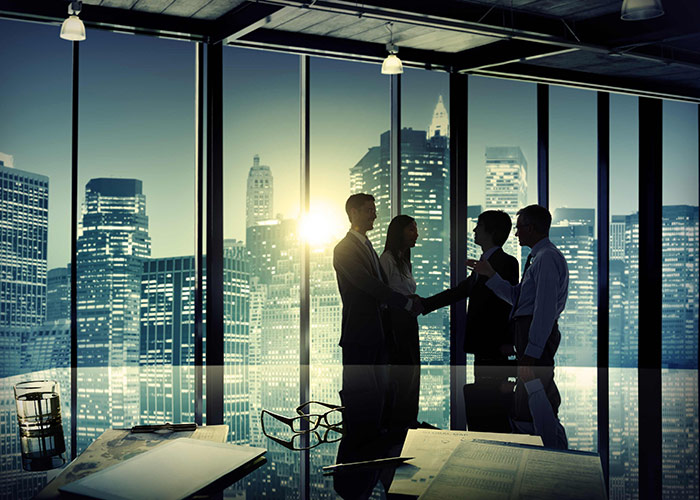 RAK International Corporate Centre (RAKICC) is a Corporate Registry operating in Ras Al Khaimah. The Emirate of Ras Al Khaimah is one of the greatly developed Emirates of the United Arab Emirates and an ideal location for international business.
Ras Al Khaimah International Corporate Centre (RAKICC) is a leading offshore business jurisdiction in UAE with a host of Multi-National Companies getting registered with the Offshore yearly. RAKICC offers the most secure and transparent Offshore Company Setup solution for global investors to easily setup Offshore Companies in UAE.
RAKICC works with 100% compliance with international standards and best practices in setting up International Business Companies. Investors choose RAKICC prominently due to the secure and trusted business support services offered and world-class jurisdiction governing the registered Offshore companies.
Offshore
License
Offshore centers are often used for a variety of business purpose ranging from setting up business entities to owning overseas financial and real estate assets, inheritance planning, setting up holding companies and special purpose vehicles, ship registration and tax optimization.
RAKICC

Offshore

RAK Offshore offers businesses and individuals a wide range of comprehensive services and structures that are dedicated to non-residents. Physically located in the superb infrastructure of the upcoming RAK Financial City, RAK OFFSHORE will allow a wide variety of international business and financial activities. From the very outset, it was conceived to allow you to unleash your entrepreneurial spirit by making it easier and more cost-effective to start and operate on offshore business.

Besides this, RAK Offshore wants to offer their clients to register their private yacht and pleasure boats in Ras Al Khaimah. By registering yachts and boats with RAK Offshore, there will be lots of financial advantages, low initial registration & annual maintenance fees and easy registration process.
DOCUMENTS REQUIRED

TO OPEN RAKICC OFFSHORE COMPANY
For
Individual

Applicants:
Passport Copy
Bank Reference Letter
Proof of Residence
For
Non-Individual

Applicants: (foreign companies)
Copy of License or CERTIFICATE OF INCORPORATION
Board Resolution (calling upon to establish SUBSIDIARY or BRANCH and authorising a person to be the Authorised Signatory)
MEMORANDUM OF ASSOCIATION of the parent company
Passport Copy of the Director and the Shareholders of Parent Company
Additional documents may be requested by the Registrar during the registration process
Note: All the above documents shall be Legalised & Attested from UAE Embassy of Country where Parent Company is located (if UAE Embassy is not there, attestation from UAE Embassy in nearby country). It has to be counter attested from Ministry of Foreign Affairs, UAE. AURION can assist in this.
RAKICC Offshore Company Registration
Cost & Features
Offshore Company Registration Fee
Total Fee *
2,050 USD
(* Offshore Incorporation fee / Registered agent fee /Registered Office Address fee/ Bank account opening assistance fee / Company Stamp)
Document Required
Passport Copy, Address Proof, Bank Reference Letter
Deliverables
Incorporation Certificate, MOA, Share Certificate, Company Stamp
Bank Account Assistance
Emirates NBD, Mashreq Bank, National Bank of Fujairah etc
Office Address
SAIF Suite Z-02-03, Sharjah, P.O Box 122390, UAE
RAK ICC
Premium Product
RAK ICC offers a unique 'Premium Product' by which investors can incorporate Offshore IBC and this Offshore IBC can own 100% shares in the Freezone Company at RAKEZ. This premium product enables the investors to structure their company and open bank account easily. They are eligible to get Investor Visa under this company.
Premium Product Package details:
Flexi Premium Package A - AED 17,500
Flexi Premium Package B - AED 20,000
Standard Office Package - AED 22,500
Executive Office Package - AED 25,000
RAK ICC & DIFC

Wills & Probate Registry

By registering Will in the UAE, a non-muslim can make sure that his assets are not subject to Shariah Law. RAK ICC company assets can be distributed by way of Wills registered under "Wills and Probate Registry, DIFC'.

DIFC Will registered through RAK ICC Offers:- 1) Certainty of Wealth distribution and Guardianship appointments 2) Transparent Probate distribution
Why you should register a
Will

?
Distribution of wealth to your Spouse & Children as per your Wish
Permanent /interim guardian for your Children
AURION can support in registering the WILL and protect the assets or Shares held by investor in any company.
Registered Agent

of RAKICC / RAK Offshore

AURION is a reputed registered agent of RAK ICC. RAK Offshore Company can be opened only through agents who have been registered with RAKICC. Aurion is one of the largest incorporators of Offshore companies in UAE. We invite prospective clients to consult with us for making your business bright and successful.