KEZAD

Free Zone Abu Dhabi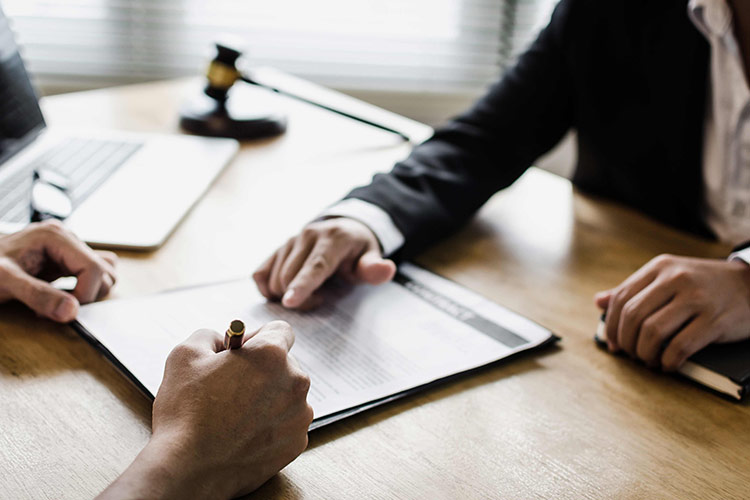 Khalifa Economic Zones Abu Dhabi (KEZAD) is one of the booming logistics and manufacturing hub of UAE. Previously known as Khalifa Port Free Trade Zone (Khalifa Port FTZ) or KIZAD. With the world-class infrastructure and Port facility, it has become an investor's favorite choice for setting up a business in the UAE.
The Khalifa Port Free Trade Zone consists of a Free Zone as well as a Non-Free Zone area where investors can lease land and facilities for a fixed tenure. The KEZAD Free Zone offers internationally acclaimed industrial facilities as part of custom build light manufacturing units and warehouses for the investors. Also, flexible landing leasing policies are also favoring long term investment and aimed at promoting business sustainability. Hence, by signing up with KEZAD the investors can benefit from the different custom solutions based on their business requirements.
Company Formation in

KEZAD Free Zone

The Companies registered under the KEZAD Free Zone area will be governed and regulated by the KEZAD Free Zone Authority. The Authority has well-structured regulatory standards and legal compliance in place to protect investor's assets and business operations in all instances unless found to default the policies.

KEZAD offers its investors activities such as manufacturing, logistics, trade, and distribution. KEZAD has customized office space for start-ups to large-scale business establishments. KEZAD has a business park that hosts multiple real estate opportunities and also a logistics industry complex with commercial complexes, large retail stores, town centers and residential properties.
Company License

Types available in KEZAD Free Zone

KEZAD offers the investors a host of business licenses to choose from.
1. Industrial

License

The industrial license permits conducting activities ranging from import of raw material, manufacturing, processing, assembling, packaging, and export of intermediate and/or finished products.
2. Trading / General Trading

License

Trading License is issued for activities ranging from import, export, distribution, stocking, warehousing of specified products under the license issued for the company. General Trading License allows to trading multiple items under a single company license.
3. Service

License

Service License is issued for activities such as management, economic consulting services, marketing services, logistical support services such as cargo and freight forwarding, restaurants, retail food outlets, catering services, travel agencies, etc.
Company Legal Type

available in Khalifa Economic Zones Abu Dhabi

Investors can open the following legal company type in the KEZAD Free Zone.
1. Free Zone

Company Setup

The KEZAD Free Zone offers workspaces, office spaces, and licensing options for startups and investors to set up 100% foreign owned entities. The Free Zone helps small businesses to obtain Free Zone Trade License at lowest cost.

Setup a Free Zone Company for AED 9,450 per year from the KEZAD Free Zone. It is an ideal company package for startups, and entreprenuers who are looking for a cost-effective solution.
2. Limited Liability

Company

For opening a Limited Liability Company in KEZAD, the investors must be having a minimum paid-up capital of AED 150,000. Limited liability companies can be owned by individuals, corporates or both.
3. Branch

Company

A company that has a valid registration outside of Khalifa Port FTZ can apply for the formation of a branch company. It can be registered as a branch of the UAE company or a branch of a foreign company.
Which Industries are the
Khalifa Port Free Trade Zone

Best Fit for?
Port Logistics & Related Industries
Aluminum Sheet Manufacturing
Engineering & Glass Manufacturing
Metal Casting, Metal Processing
Paper, Printing & Packaging
Metal Products
Food Products/Processing
Chemical & Plastic Industries
Engineering Industries
Construction Products
Construction & Packaging
Packaging
Pharma
Office & Support Services
Trade & Logistics Related Activities
Business Benefits

of Setting Up in KEZAD Free Zone
Easy business setup, fast document processing and issuance of the license
Zero Personal & Income tax
100% profit and capital repatriation
100% foreign ownership
Long term land and office leasing facility
Pre-built office and warehouse facility
Well established transport links - 20 Major shipping lines, 60 Destination ports, 4 lane highways, Airports, dedicated rail lines
Inter-dependent industries and suppliers all in close proximity
Innovative industry solutions to transport heavy equipment from the Port to the Free Zone
Enhanced business infrastructure - Business Centres, Executive offices, & Light Industrial Units
World-Class staff accommodation
Dual License

for KEZAD Free Zone Companies

A KEZAD Free Zone company is eligible for applying for an additional license from DED Abu Dhabi for executing the Mainland Business Activities like trading in the UAE local market. Also, there is no requirement of having a physical office in the mainland. Hence, for trading companies who intend to enter the local UAE market, Dual license is of high priority. It helps in reducing the overall company formation cost as well as support business expansion.
How will
Aurion Assist

you?

Aurion will assist you with the end-to-end company formation process in the KEZAD Freezone. Starting from choosing the right business activity, trade name reservation, company formation documentation, shareholder certificate, notary attestation, issuance of the license, residency visa, to bank account opening our team will guide you. Our experts will do the work for you while you focus on core business activities. To know more about company formation in KEZAD, talk to our experts right away!