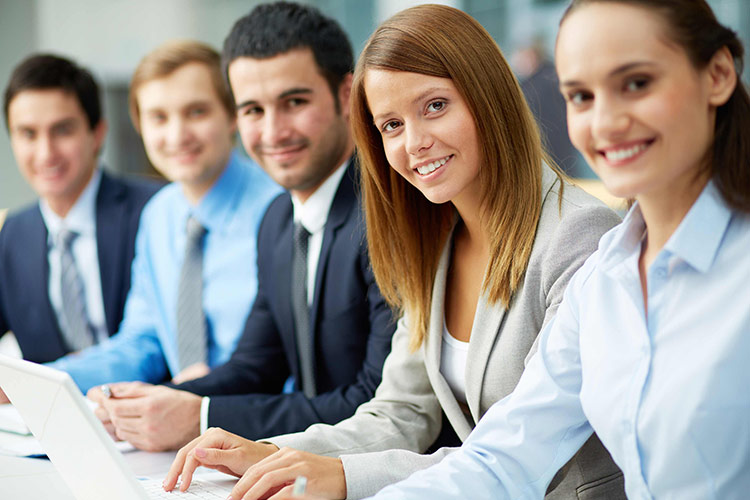 Company Formation in
AJMAN FREE ZONE
Ajman is the smallest Emirate in the UAE situated on the western coast and was formed by the Al Nuaim tribe. The economy in the past was mainly based on maritime fishing and trading.
The insightful rules constantly empowered other activities like shipbuilding, pearl diving, and trading. Ajman has the largest Dhow building yard in the UAE and currently a full-fledged operational Port and Dockyard.
Today, Ajman is witnessing development activities within the industrial area, the port and the Ajman Free Zone, which is a sign and impression of spectacular development in the emirate. Regardless of the absence of oil, Ajman keeps on building up its infrastructure and widen its economic base.
BEGINNING OF A
NEW ERA
Ajman Freezone was established in 1998 by Emiri Decree No. 3 of 1996 issued by H.H. Sheikh Humaid Bin Rashid Al Nuaimi, Ruler of Ajman. The Ajman Free Zone Authority formed in 1996 is the governing body and administrative office for Free Zone in the Ajman Emirate. The Free Zone houses multi-national companies from across the world and is rapidly growing into a major economic hub of the northern Emirate region.
Ajman Free Zone is broadly recognized as an entrepreneurs' safe house today due to its cost-effective package of unbeatable advantages.
Easy Access to
International Markets
Ajman Free Zone is very much set to serve the eastern and western markets as it is situated at the entrance of the Arabian Gulf. Ajman's closeness to Sharjah and Dubai gives easy accessibility to the two international airports and four ports.
Ajman Port, serving more than 1000 vessels in a year, has developed as an important maritime focal point today. It has twelve berths to house large container vessels. There are a number of expansion plans in place for Ajman Port that will further upgrade the facilities to a new level sooner.
ECONOMIC FACTORS

PROVIDING DECISIVE EDGE

The important economic factors of Ajman projecting itself as the Investors' haven are
Strategic location with easy access to Dubai, Sharjah & Ras Al Khaima
Advantage of free zone
Availability of raw material
Competitive handling charges
Land and offices at lower price
Low cost of living
Favourable business environment
Modern infrastructure
AJMAN FREEZONE
COMPANY REGISTRATION

COST

Ajman Free Zone is offering the following Business License types for the investors to set up their business. To cater to all stages of businesses and entrepreneurs, Ajman Free Zone offers a host of Business License types to choose at cost-effective rates.
| Business License Type | Business License Fees |
| --- | --- |
| Trade License | License Cost Starting from - 16,895 AED (4600 AED) |
| Industrial License | Cost starting from - 9,185 AED + Warehouse Fees according to the Size |
| Service License | License fee Starting from - 14,325 AED |
Offices & Warehouse Package

Available in Ajman Free Zone

Ajman Free Zone offers various Office Packages and warehousing facilities for the investors. Ajman Free Zone is one of the favourite choices for trading and logistics companies due to its proximity to the Ajman Port and the world-class Office and Warehouse facilities provided to the investors.

The customized and cost-effective Smart Furnished Office Package is an attractive option for trading companies to kick-start their operations right away. So why wait to connect with our expert team today and start operating your business in a couple of days.
| Office Package | Description | Office Package Fees |
| --- | --- | --- |
| Small Furnished Office | 5 Sq.m Office (includes Office Rent, License, MOA, Certificate of Chamber of Commerce, Certificate of Incorporation, Commercial Registry, Lease Agreement, and Establishment Card) | AED 23,835 |
| Executive Office Package | Eligible for 4 visas. Visa cost – AED 2800 (inclusive entry permit, medical, emirates ID, visa stamping) for one visa for 3 years | AED 24,745 |
| Warehouse Package | Eligible for 35 visas. Visa cost – AED 2800 (inclusive entry permit, medical, emirates ID, visa stamping) for one visa for 3 years | AED 50,000 |
Investor

Attraction

The most competitive fee for GENERAL TRADING LICENSE & Chamber of Commerce Certificates is provided by AJMAN FREEZONE. Monthly Instalment facility by way of post-dated cheques is available in Ajman freezone. To avoid PDC facility the shareholders shall provide cheques from any UAE Banks.
PRO Services

in Ajman Freezone

AURION acts as PRO for Ajman Freezone companies and assist them in getting the residency visas for owners and employees. Our professional PROs get the entire work done in the fastest possible way without any hassles to business owners.
Ajman Freezone
License Renewal
We are also experts in renewal of Ajman Freezone License after complying with all required documentation. We arrange accounting and auditing of Freezone Companies through approved auditors at a very cost effective fees.
Ajman Freezone
Company Liquidation
Our professional experts assist in Liquidation process of Ajman Freezone companies after complying with all required documentation. AURION will take care of the whole process of closing down of Ajman Freezone company after cancelling visas.
AURION

Edge

Aurion is a REGISTERED REPRESENTATIVE of Ajman freezone and assists Clients to set up Companies and guides them throughout the year in their relation with Ajman Freezone.