Bank Account

in UAE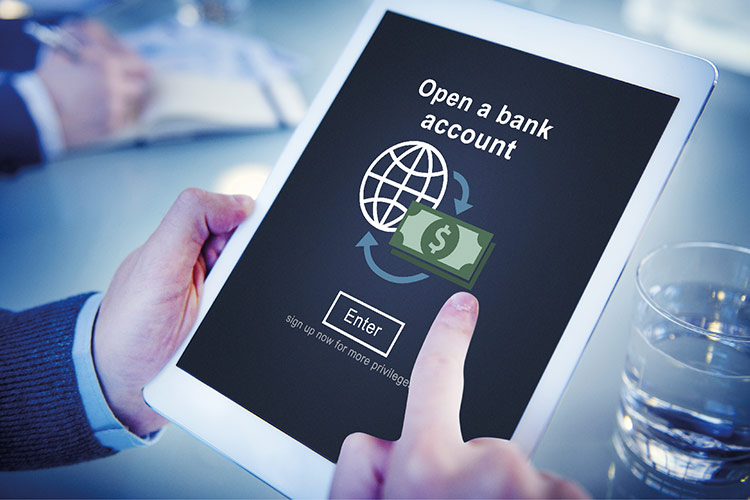 In the modern era, it is always wise to have offshore bank accounts in banks away from ones home country, where they are subjected to tax. It's a method to effectively manage the funds and save taxes. AURION provides total solutions to open and operate bank accounts in UAE.

Aurion is working in tandem with corporate SME division of several Banks in United Arab Emirates to provide a wide range of assistance to Freezone companies. Our rapport with the Bankers make it hassle-free for the clients to open and operate Bank accounts. We are also engaged in negotiating and arranging Business loan / Personal loan for clients.
Team AURION is closely working with banking professionals in order to make sure that the bank accounts are opened with minimum hassles and documentation. We provide assistance in opening of bank account in leading UAE banks such as Banque Misr, Emirates NBD, Mashreq bank, RAK Bank, National Bank of Fujairah, Emirates Islamic Bank, ADIB & Ajman Bank.
Generally, following are the documents or information required for bank account opening in UAE
Passport Copy
Proof of residence anywhere in the world
Proof of Business anywhere (if the beneficiary has any current Business)
3 suppliers & 3 Buyers if trading business
Brief Profile of Owner (CV)
What you should be knowing about
Business Bank Account

opening in UAE?
Local Banks

in the UAE
Apply to Open your bank account remotely via online with most of the top UAE Local Banks
Essential documents submission required (Passport copy, resident visa, Emirates ID of all Shareholders, UAE company documents copy, brief details of existing business in any country, expected annual turnover, filled-in account opening form)
Quick Know-your-Customer Approvals if all documents are in place
ZERO or Low average monthly minimum balance and choice of local and international currencies
Apply for the Business Bank Account directly through the Bank's Website
No intermediary Agencies involved, connect with the Bank Officials directly
International

Bank Accounts

Alternatively, a lot of our clients who are conducting international business, have opted for remote opening of Offshore multicurrency Bank Accounts in CIM Banque, Switzerland and AFRASIA Bank, Mauritius.
Banks in
Switzerland
Swiss Banks offer a wide range of custom Banking Services to international clients to effectively manage their global transactions. The Banks deliver smooth online banking experience and a relatively easy bank account opening procedure. The latest e-banking and corporate tools from the Swiss Banks are custom-made for corporates to seamlessly carry out international trade.
Banks in
Mauritius
Mauritius is a preferred choice for offshore banking by many investors based in Asia and the Middle East region. The robust banking system in Mauritius offers attractive solutions for the everyday banking needs of business owners.
Digital Bank Account

Opening in UAE

Digital Banking in UAE is on the rise and there are many new-generation banks as well as Commercial banks that are completely moving digital. Banks are constantly evolving and focusing more on innovative ways to support business and personal banking services.

The WIO Bank is the latest entrant in the digital bank account ecosystem in UAE. Regulated and Governed by the UAE Central Bank, WIO Bank offers a host of banking services for the investors in UAE.
Why Choose
WIO Bank

for your Business?

WIO Bank is a fully digital bank that can be operated via the WIO Business App on any mobile or desktop. There are numerous advantages to opening a Business and Personal Bank Account with WIO.
Easily Open a Corporate Bank Account in UAE with minimal paperwork
Get Access to a smart business dashboard that provides all details of spending, revenue, and more
Get 24/7 customer support for the Business and Personal Bank Account
Manage expenses with virtual cards for your functional teams
Pay International Currency bills at Low Exchange Rates always
Create, send and receive invoices and receipts on the go. Automate the invoicing process easily
HOW TO OPEN
OFFSHORE BANK ACCOUNT

IN UAE?

AURION is Registered Agent of all major Freezones and Offshore jurisdictions in UAE. We register Company for the clients in 2 days and assist in opening offshore bank account. We get the account opened with minimum hassles and documentation, within the shortest span of time. We also make sure that the Client gets multi-currency account with Online banking support.