Mainland Business Setup

in UAE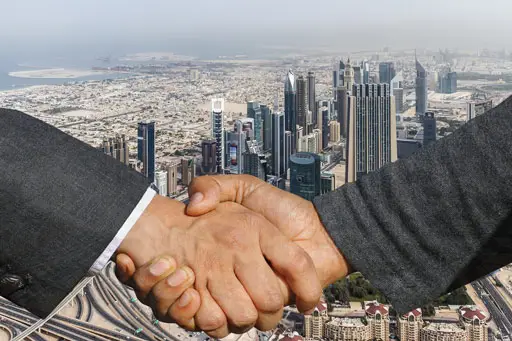 Mainland Company in UAE is a company that is registered by the Department of Economic Development of the respective emirate. DED provides various business licenses for the investors who wish to establish a company in UAE. Mainland Business Setup in UAE is the perfect option for investors to gain a strong presence in the UAE's local market. Companies registered in the mainland is also known as onshore company.
Limited Liability Company is the most sought-after company type when it comes to mainland company formation in UAE. LLC is the most registered mainland company type in UAE. Mainland Business Setup provides the investors more flexibility in terms of business expansion. It enables investors to easily open new office space or warehouses, add more employees, work with Government projects, and much more.
The 100% expatriate ownership in the UAE mainland company makes it an investor's favourite choice. Mainland license also allows the investors the flexibility to open an Office Space and warehouse facility anywhere in the respective emirates. Thereby helping investors to keep the business setup cost and operating expenses low.
Also, a mainland company in UAE helps the investor to easily expand the staff count and open new branches in UAE. Registering a Limited Liability Company in UAE Mainland is a good option for companies aiming for a local or international expansion. It also facilitates easy trade and customs clearance.
To know more about LLC Business Setup and the Steps involved in setting up an LLC Business in UAE, Read:
Types of Mainland Business License in UAE
Choosing the right business activity and a legal form of business are the prerequisites for a Mainland Business Setup in UAE. The legal form of business in UAE are Single owner company, partnership, corporation, and LLC.
Broadly, the business licenses in UAE are categorized into the following:
A Commercial License that covers all kind of trading activities
A Professional License that covers specialized professional services, craftsmen and artisans;
An Industrial License for establishing industrial or manufacturing activity.
These licenses are issued by the Department of Economic Development (DED). However, licenses for some categories of business requires approval from certain ministries and other government authorities.
DED has more than 3000 activities grouped under a wide range of business license categories. Investors can choose from the business activity list while setting up their company in UAE.
Team Aurion will assist you in choosing the right business activity and license type to successfully register your company in UAE.
Business Activities that require additional Approvals:-
| Activity | Approving Authority |
| --- | --- |
| Road Transport | RTA (Road and Transport Authority) |
| Telecommunications | Telecommunications Regulatory Authority |
| *Oil Related Services, Legal Activities | H.H. The Ruler's Court |
| Architectural and Engineering, Veterinary | Dubai Municipality |
| Banks and Financial Institutions | Central Bank of UAE |
| Insurance Companies & related Agencies | Ministry of Economy and Commerce |
| Manufacturing | Ministry of Finance and Industry |
| Pharmaceuticals & Medical Products | Ministry of Health |
Note: * Complex procedures are involved in businesses belonging to the oil & gas production and allied industries.
For practicing trade activities such as jewelry or insurance, the company is required to submit a financial guarantee issued by a bank operating in Dubai. In general, all commercial and industrial businesses in UAE should be registered with the Chamber of Commerce & Industry. Investors have to choose business license, trade name and activity as the first step. Followed by the legal business forms to create the company structure.
There are a set of Legal Business Forms for investors to choose while setting up a company in the UAE mainland. Depending on the shareholding structure, capital investment, and business activity, investors can choose the suitable legal business category. Investors can choose the right company structure with the support of our Legal Experts and business consultants.
Steps involved

in the Mainland Business Setup in UAE

Aurion will assist you throughout & beyond the business setup process and ensure a hassle-free Company Registration in the UAE. Below mentioned are the steps involved in setting up a business in UAE Mainland:
Assistance in drafting Memorandum of Association and Side Agreement
Determining Office Premises as per your Budget
Assistance in Attestation of Court Documents
Obtaining License
Applying and Processing Visas
Documents Required for

Mainland Company Formation in UAE

Following documents are required for the mainland company formation in the UAE.

A. Initial Approval
Registration and licensing application, as well as proof of reserved trade name.
Photocopy of applicant's passport (together with residence permit/visa details for non-GCC nationals).
No-objection letter from the applicant's current sponsor for non-GCC nationals.
Photocopy of the director's passport, and no-objection letter from the director's current sponsor.
Permission from the court to practice business, for applicants under 21 years.
Approval issued by other Government authorities according to the type of activity.
Board resolution (if the partner is an existing corporate entity).
B. Documents Required After getting the Initial Approval
Initial Approval receipt - All documents submitted for Initial Approval.
Photocopy of office lease including the plot number.
Photocopy of the Memorandum of Association duly signed by the Notary Public.
If the partner is an existing corporate entity in UAE or abroad, Board resolution, Memorandum of Association and the Commercial Register Certificate must be attested by UAE Embassy/Consulate or by a GCC State Embassy / Consulate and UAE Ministry of Foreign Affairs, and duly translated into Arabic.
AURION strives to assists investors in all possible ways throughout the process of setting up the Mainland company. Our expert team provides comprehensive business consulting and ample information to the investors for making informed decisions regarding company setup.