Dubai Multi Commodities Centre

(DMCC)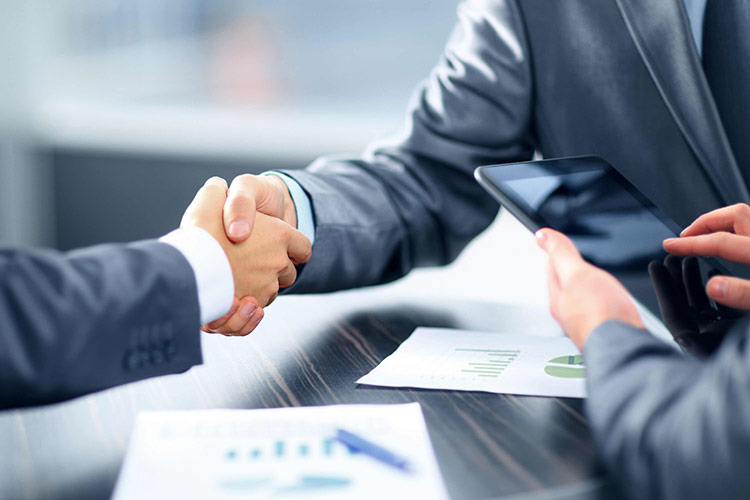 DMCC provides the platforms you need to grow your business in dubai and beyond. DMCC is one of the largest and fastest growing freezones in the middle east. As the Government of Dubai Authority Committed to establishing Dubai as a global gateway for trade, DMCC is the ideal partner for growth with over 13,000 companies, 66 towers and a community of more than 87,000 people.
SIRA Approval is not required if FLEXI Desk facility is taken. Company Capital of AED 50,000 has to be deposited in Bank within a month of issuance of License & capital letter has to be submitted at Freezone. The minimum Share holding of AED 10,000 is required to have a partner visa. For Gold trading License ( Non manufactured precious metal trading) , either the Shareholder or any employee shall have experience in gold trade.
DMCC is offering 100% business ownership, a guaranteed 50 year tax holiday and freehold property options. DMCC has been established to support the specific needs of its core segments - Gold & Precious Metals, Diamonds & Coloured Stones, Energy and Other Commodities industries. Aurion is having Partner Portal of DMCC and all application procedures can be done from the office of Aurion.
Benefits

of DMCC Free Zone

DMCC is one of the largest and fastest-growing free zones in the UAE. It offers a top-class business infrastructure for all its investors to grow the business in Dubai and globally.
0% Corporate or Personal Tax
100% Profit Repatriation and No Currency Restrictions
100% Foreign Business Ownership
World-class Business Infrastructure
Wide range of Business Network, Growing Infrastructure, and Strategic Location
All in One Solution for Business Setup, Visa Processing, License Renewal, etc., through DMCC Portal
Secure and regulated Business environment
Perfect location to Work, Live and Recreate
DMCC COMPANY SET UP
REQUIREMENTS

SNAPSHOT
Online pre-approval application form
Passport copy (along with UAE Residence visa & Emirates ID copy if applicable)
Proof of residential address in country of residence(Copy of Utility Bill)
No Objection Certificate from sponsor, if holding a valid UAE residence visa
Summary of business plan for certain activities
Copies of the parent company documents if setting up a branch or a subsidiary
Third party approvals for certain regulated business activities
After the company registration details of an office address in DMCC Free Zone(JLT) will be required
DMCC COMPANY
REGISTRATION PROCESS
EXPRESS YOUR INTEREST IN COMPANY INCORPORATION ⇒ 1. PRE APPROVAL ⇒ 2. COMPANY REGISTRATION ⇒ 3. COMPANY LICENSING
DMCC
LATEST PACKAGES & COST
AURION has the expertise in setting up several Companies in the IT Service sector, commodity trading sector, dealing with Iron Ore, Minerals & Metals, Diamonds, Gold Trading License, Precious Stones etc in DMCC. The whole process will take 15 to 20 days to obtain Trade License. The new Company has to rent or purchase office in the JLT Zone for getting Trade License. Investors can get offices at a very economy rate in JLT Zone area.
JUMPSTART OFFER
(Individual only)

1 Year 100% payment

2 Years

3 Years

Company Registration

AED 43,780

AED 81,881 if 100% payment

AED 88,918 if 2 installments

AED 119,980 if 100% payment
AED 123,554 if 2 installments

Articles of Association

Commercial License

Establishment Card

Standard flexi desk
(eligible for 3 visa quota)

Company stamp

Commemorative certificate

One, 3-year UAE residency visa
DMCC is one of the most active and popular Free Zones of Dubai. Companies spread across industry sectors like Gold Trading, IT Services, Business Consultants, Marketing Agencies, etc., are registered in DMCC.
There are various licensing types and a wide range of business activities to choose from. Based on the office types in DMCC, the visa quota varies.
Flexi Desk – Up to 3 visas
Services Office - 4-5 visas depending on the size of the office
Physical Areas - 1 visa for every 9 sq. m
Additional visas can be added to the company upon requesting and paying the required fees to DMCC.
For all investors who are registering a business in DMCC can apply for a residence visa. The investors are eligible to sponsor their dependents as well as apply for employee visas based on their quota allotted.
Aurion provides you with a dedicated PRO Agent for executing all the business support services, visa processing, passport clearance, immigration process, applying for a business license, registration of a trademark, etc
Documents required

for Residence Visa Application in DMCC
1. Copy of Business license & Establishment card
2. Investor's Passport copy
3. Passport size photo with white background (less than 3 months old)
4. Any supporting documents for the company upon request (Shareholder Certificate, Memorandum of Association, Power of Attorney)
5. Once the visa is processed, you can apply for the medical examination for the processing of Emirates ID.
6. The last process is stamping of the visa in passport and obtaining your Emirates ID Card.
The company registration application form submission, residence visa application, other clearances from DMCC all submitted and managed through an online portal. Once the documents are submitted to the portal, the investor will receive a notification conforming DMCC approval and can proceed to the next steps. Upon successful company registration, the investor will receive access to the portal and can check visa status, license renewals, other clearances, etc.
The process of business setup, via processing and other business support services in DMCC, is slightly complicated and is best to execute via a Business Consultant.
Dubai Multi Commodity Center -
Gold Trading License
Dubai Multi Commodity Center, DMCC is the perfect choice for starting a trading business especially in Gold, Diamonds, and other goods (Trading listed products such as grains, cooking oil, oil products, colored metals, industrial raw materials, etc.,)
The steps involved in setting up a Gold Trading company remains similar to any other Business activity. Investors intending for export and import of Gold & Precious metals and not physical selling of Gold in UAE, company formation in the DMCC Free Zone is the right choice. DMCC offers a host of additional business benefits to mitigate the risks involved in trading the precious metal.
DMCC has a robust ecosystem for Gold Trading comprising of the Dubai Gold and Commodities Exchange, a trading & hedge fund platform, and the Dubai Good Delivery Standard (International Standard for testing purity of 1Kg Gold Bars).
The gold trading License Package in DMCC starts from approx. AED 34,140 (for the License & Registration Fee) and the office can be rented as per investor's facility requirements and budget.
SIRA Approval

for DMCC Gold Trading License

To obtain a Gold Trading License from DMCC, there is a preapproval required from the Securities Industry Regulatory Authority (SIRA).

The SIRA is the governing body that regulates the Security Industry in the UAE. It is aimed to keep Dubai safe and secure. As gold is a precious metal, protection to the asset and your business is a must-have.
DMCC Gold Trading License -
Procedures
For the DMCC Gold Trading License, there are some set procedures the investor has to follow.
Pre-Approvals
For trading in Gold, Diamond & Precious Metals, from DMCC Free Zone, the investor must obtain certain clearances from the Authorities. Also, there is the requirement of trade name reservation, preparation of shareholder agreement, memorandum of association, SIRA Approvals, etc.
Company Registration in DMCC
To register your company and secure the Gold Trading license, the following documents are to be submitted to the DMCC Free Zone.
Documents Required for Gold Trading License
Shareholder Passport Copies
Trade Name Proof of Approval
Manager's Profile
Comprehensive Business Plan
Notarized & Duly Attested Memorandum of Association
Lease Agreement
Power of Attorney duly attested & notarized (if any)
Issuing the Gold Trading License from DMCC
Post the review of documents and obtained required approval, the license fee has to be paid for acquiring the Gold Trading License from DMCC.
PRO Services in DMCC
Our PRO Services Package for DMCC includes all types of administrative tasks such as employee visa processing, immigration, and document clearances. Our dedicated PRO agent will guide you through all stages from liaising with DMCC authorities to document clearances and delivery of documents to the client's doorstep.
PRO Services Package

in DMCC

Our Specialized PRO Services for companies registered in DMCC include the following:
Swift Document Clearance
Company Establishment Card Approvals
Investor & Employee residence Visa Processing
Emirates ID Application Processing
Additional Approvals from Government Authorities
Immigration approvals from Dubai Immigration & Naturalization Department
Ministry of Labour Approvals
Trade license renewals
Passport & Visa Renewals
Legal Documentation and Translation
Dubai Chamber Registration
Customs Registration
Any Addition Approvals or Clearance from Dubai Government Authorities - RTA, Dubai Municipality, etc, (if any).
DMCC
License Renewal
We are also experts in renewal of DMCC License after complying with all required documentation. We arrange accounting and auditing of DMCC Companies through approved auditors at a very cost effective fees.
DMCC
Company Liquidation
Our professional experts assist in de-registration of DMCC companies after complying with all required documentation including the Liquidation Report of approved auditor. AURION will take care of the whole process of closing down of DMCC company after canceling visas, without any hassles for Company owners.
DMCC
DE-REGISTRATION REQUIREMENTS AND FEES
Online application for License Termination
Shareholder's Resolution 
Official Letter Request – Justification for de-registration printed on company letterhead, signed and stamped by Authorized Signatory.
Confirmation of Appointment of Liquidator 
Original company documents to be returned to DMCC such as MOA, Certificate of Registration, Establishment card, Personnel Secondment Agreement, Original License, Share Certificate
Clearance letters from:

Landlord
Etisalat
DEWA
Bank
Ports & Customs

Closing Audited Balance Sheet
Liquidator's Report - In order for Auditor to prepare this, they will also require a closure letter from your Bank
Authorization letter for Aurion to process liquidation and collect liquidation certificate.
Visa Cancellation - If there are any visas under the company, it has to be cancelled as well in order for company to be de-registered. Visa cancellation can be done prior to de-registration.
DMCC De-registration fee: AED 8,270
To know more about DMCC Company Setup or avail our exclusive PRO Services Package, give us a call right away!