PRO Services

in Dubai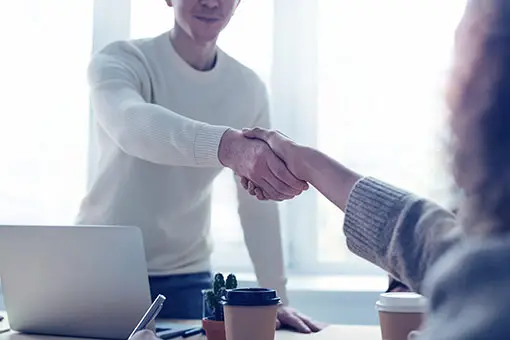 The PRO Services in Dubai are a set of administrative and business support services required for a company operating in the region. PRO Service requirements of a company can be outsourced to expert Business Consultants that are well aware of the business laws and regulations of the UAE.
The company can save time and effort in getting the company administrative-related work done at a quicker pace. The PRO Services Expert will help in the smooth running of the company operations. They will facilitate obtaining of special approvals from the Government and Free Zone departments, renewal of trade licenses, document amendments, and more.
There is a long list of administrative and business support services the PRO Agents will help in getting done. AURION will offer exceptional PRO Services in Dubai for company owners who require a trusted PRO Service Provider for executing all their employee and company-related administrative requirements.
PRO Services in
Dubai Mainland
Companies operating in the Dubai Mainland will require many documentation clearances from DED, special approvals from authorities, trade license amendments, etc., in the due course of their business operations. Expert Business Consultants will offer PRO Services in Dubai Mainland for companies requiring administrative support.
The PRO Services in Dubai include the following activities. Companies operating in the Mainland can leverage the expertise of a seasoned Business Consultant for their business support requirements such as:
Trade License Amendments and MOFA Attestation
Shareholder Certificate and Memorandum of Association Amendments
Trade Licence Cancellation and Company Closing Procedures
Residence Visa and Emirates ID Processing
Import-Export Code and Customs Registration
Vehicle Registration & RTA Driving License Assistance
Health Insurance for employees
Labour Contract Preparation & Labour File Opening
Establishment Card & Company Document Attestation, Notarization
Government Department Approvals & Clearance & More
PRO Services in
Dubai Free Zones
Companies registered in the Free Trade Zones also require administrative support for various business operations. This is where PRO Service providers become useful. PRO Services in Dubai Free Zones include multiple administrative-related activities such as employee visa processing, adding a new business activity in the trade license, removing a shareholder from the company, and more.
Expert Business Consultants such as AURION is well equipped to handle specific Free Zone PRO Services in Dubai. The expert PRO Agents are well aware of the Free Zone business regulations and offer PRO Services in Dubai for Free Zone-based companies.
Benefits

of Outsourcing PRO Services in Dubai

There are numerous advantages for companies in outsourcing PRO Services in Dubai. It will help offload complex administrative tasks and save time. money and effort of the company. The company can as well focus on its core business activities instead of allocating resources for completing administrative requirements.

There are many requirements for a company operating in UAE and it ranges from processing official paperwork, visa applications, and renewals. company license, labor cards, etc., An experienced PRO Services Provider will be well aware of the business regulations and laws in UAE. Also, they will be having access to various departments in the Free Zone and the Mainland.

The scope of services offered by a PRO Service Provider is limitless. They handle numerous administrative tasks related to company incorporation, trade license renewal, UAE residence visa assistance, corporate bank account opening assistance, document clearance (Attestation, notarization, etc), import-export code, customs registration, trademark registration, and more.
Why choose
AURION

?

The professional PRO Services from AURION help companies speed up their administrative requirements. The Business Consultants at AURION have in-depth knowledge of the business regulations and legal aspects of running a successful business in the UAE.

There are significant time and cost savings for companies in outsourcing their administrative work. Hence, getting a trusted PRO Service Provider in UAE such as AURION will benefit the company in many ways. Our PRO Agents will guide you through the complete process of company incorporation, visa assistance, business support, and more.

Connect with our expert PRO Service Agents in UAE for all your company's administrative and business support requirements right away!