Consultancy License

in UAE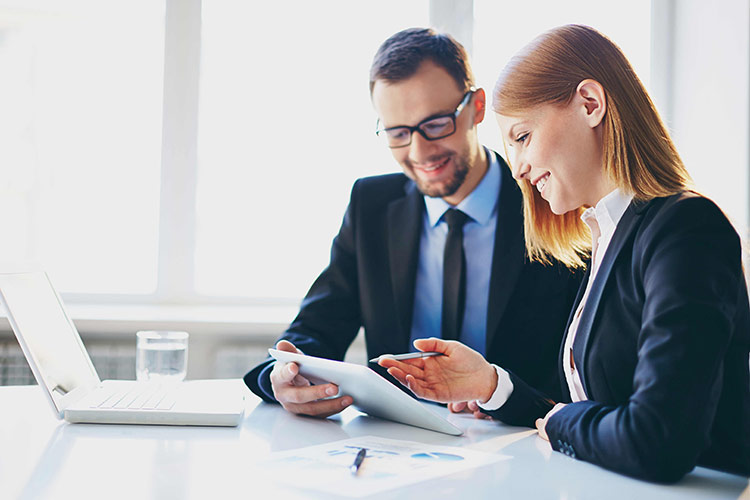 A consultancy License in UAE is a popular business license category. It is mostly preferred by professionals in the field of business, accounting, marketing, any specialized services, etc.. There is a huge demand for consultancy business in UAE from the large and small organizations in the region.
Many companies require specialized services for enhancing their business growth. Business advisors are in high demand among the corporate sectors in UAE. They provide intelligent ways to grow business and gain more customers. The scope of the consultancy license includes employee training, IT Consulting, Marketing, Finance etc.
A consultancy License is the right business license for establishing a company to tap the growing demand opportunity. There are a wide range of business activities under the scope of Consultancy License in the UAE. The cost of consultancy license in UAE starting from AED 8,050 in free zones. Investors can choose the right one from the wide range of business activities.
List of
Consultancy Licenses in UAE

:-

Various Types of Consultancy Licenses in UAE based on specific business activities
HR Consulting
Management Consulting
Engineering Consulting
Financial Advisory
Business Setup Consulting
Legal Consultancy
Investment Consulting
Information Technology Consulting
Market Research & Market Consultancy
Internet Consultancy
Tourism & Recreation Consultants
Sports Research & Consultancy
Energy Projects & Consultancy
Computer Consultants
and many more...
How to obtain

a Consultancy License in the UAE?

A consultancy license in the UAE could be obtained from two jurisdictions of your choice. Each of the business jurisdictions has distinct business benefits for investors.

A consultancy License in UAE is one of the most flexible business activities available for investors. A consultancy business can be executed virtually from anywhere in the world. There is enormous scope for business expansion.

UAE is the center stage for business and is the perfect place to set up a consultancy business. Investors can easily set up a company, scale it up and grow the business globally. Businesses in UAE have enormous scope for attracting new clients and finding new business opportunities. Hence starting a consultancy license in the UAE Mainland or Free Zone is beneficial for the investor.
Consultancy License from
Dubai Economy
A consultancy License from Dubai Economy is considered as an individual ownership liability. Individuals can form a civil work company by adding shareholders (all professionals) and registering a tradename with the Dubai Economy. The investors have to submit the attested degree for the specialized license. They have to attend the exam (Management Skills Placement Test) to qualify for the professional consultancy license.
The key benefit of Dubai consultancy license is 100% foreign shareholding ownership. However, a local Agent has to be appointed for a yearly fee for liaising with the government for administrative works. Also, individuals registered with Dubai Economy could take up government projects and contracts. The investors have flexibility in setting up their offices anywhere in UAE and operating with UAE and international clients.
Consultancy License from
UAE Free Zones
The Free Zones of UAE offer cost effective consultancy license packages at all-time low rates. To start small or test the markets, setting up a Free Zone Consultancy company is an ideal option.
The Free Zones of UAE offers the perfect infrastructure, amenities, and business license for starting consultancy businesses in UAE. The Consultancy License from the Free Zones of UAE is one of the most -in-demand business license categories. The Free Trade Zones are ideal for the investors to take an office space for the consultancy license. The ecosystem and business network in Free Zones support the growth of consultancies in the UAE significantly.
Steps in Obtaining a
Consultancy License From Free Zone
Choose the right Business Activity, Trade Name, and Free Zone Package (Visa Quota)
Choose the Company Structure (FZE, FZC) accordingly
Choose the Office type - Flexi, Executive office based on your budget
Submit the required documents and pay the license fees
Obtain the Consultancy License, apply for Residence Visa and Corporate Bank Account opening.
Advantages of
Setting up a Consultancy in Dubai
Following are the main advantages of setting up a consultancy license in Dubai.
1. Fast Business Setup
A consultancy license in Dubai can be obtained from UAE Free Zones in less than a day.
2. Affordable License Packages
The Consultancy License package from Free Zones comes at an affordable cost. There is a Virtual Consultancy License with no visa packages to start your entrepreneurial journey. The choice goes up to multi-year, multiple visa quota packages.
3. Flexibility in Doing Business
A consultancy License offers the investors flexibility in working with a client around the world and the local UAE market.
4. Wide range of Investor Benefits
No Share Capital required, 100% foreign ownership, 100% profit repatriation, No tax, world-class infrastructure, networking opportunities, and more...
How
Aurion

will help you?

Aurion will assist you with choosing the right Consultancy license package based on your requirement and budget. We will design the right Company Formation Package at the lowest cost by assessing all your requirements in detail. Using our professional expertise of more than 12 years in the field of Company Formation and allied activities in the UAE. We will guide you through all the company set up processes in the UAE.

To know more about Obtaining a Consultancy License in UAE, talk to our expert business consultants