Offshore Company Formation

in Ajman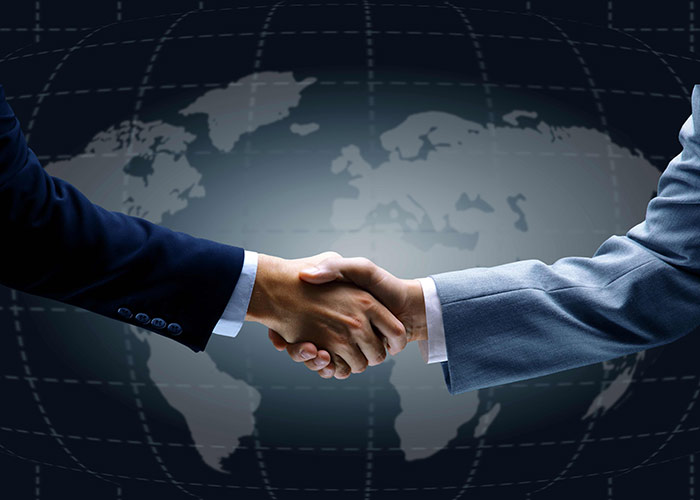 Ajman Free Zone was established in 1988 and was granted an autonomous status under the Emiri Decree No. 3 of 1996 by the Ruler of Ajman, H.H. Sheikh Humaid Bin Rashid Al Nuami. During the last few years, there is an apparent increase in the number of company formation in the free zone.
Ajman Offshore is under the regulations of Ajman Free Zone Authority. Just like any other offshore jurisdictions, it offers a Zero Taxation System and the company's confidentiality/privacy & security are kept intact (The legal address of the offshore company is the address of the registered agent).
HIGHLIGHTS

OF AJMAN OFFSHORE COMPANY
International Business Company (IBC) with the same status as any other Offshore Companies in the World
Fastest company incorporation – 2 days
Names of Shareholders or Directors are not on Public Record
No requirement of renting an office or industrial premises
Official Address of company will be Dubai Address of AURION
Cost effective incorporation & maintenance
No Audit Report filing
No residence visa
Easy Bank account in UAE Banks
General overview of Ajman Offshore
License Activities
General Trading
Consulting and Advisory Services
Holding Company (Buy/Hold/Sell stakes of companies)
Investments and Joint Investments Company
Property Owning (Subject to the respective local laws of each Emirate, City and Country)
International services
Professional Services
Shipping and ship management companies
Commission Agents Company – Intermediary Brokers (IB's)
Ajman Offshore Authority does not allow Bearer Shares. And being a new offshore entity, their process for offshore company formation is much faster than the other offshore jurisdictions. Once company name & activity approvals are done, and all incorporation documents are complete upon submission to the Offshore Authority, the offshore company can be incorporated in a matter of 1-2 working days.
Ajman offshore
company Formation cost & Renewal Fee
Descriptions
Fee in USD
Fee in AED
Ajman Offshore Company Registration Fee:
(Including License & MOA fee / Register agent fee / Bank account opening assistance fee / Company Stamp)
USD 2,050
AED 7,500
Ajman offshore company Renewal fee / Good standing Certificate fee / Registered agent fee
USD 2,050
AED 7,500
Documents required

for incorporation of an ajman offshore company
A passport(s) copy of each shareholder of the company;
An original proof of residence for each shareholder in English (can be recent telephone bill);
Articles of Association, Memorandum of Incorporation and the Application for incorporating an offshore company. As registered agents, we will prepare all these documents after the name and business activities are approved and will send the soft copy to the clients for them to sign.
Information required

for offshore company formation in Ajman
The desired name of the offshore company; (3 options)
The number of shares in the offshore company;
A description of the activities of the company;
The name of the shareholder(s) and how many shares each shareholder holds (minimum 1 shareholder);
The name, address, nationality, of each director and secretary of the company (Both can be one person).
Offshore Company Bank account can be oppened in the UAE with our associate banks. Aurion provides complete assistance in bank account opening.
Time frame for Incorporation

of Ajman Offshore Company

From the date of application for registration of an Ajman Offshore (which may only be submitted once all the necessary information and documents are available) and the signature of the documents by the shareholders/attorneys it will take approximately 3 working days for the company to be duly registered. The presence of the shareholder is not required to incorporate the company.

The registration is completed once the following documents are received:
Certificate of Incorporation
Memorandum and Articles of Association (MOA)
Register of shareholders/directors/secretary
Share Certificate
Company stamp
An Offshore Business Setup structure is perfect for companies operating in the international markets. It helps in limiting the cost of the operation, save tax, protect identity, avoid the customs duty, etc. The Ajman Offshore is one of the most lucrative business locations due to its proximity to the Ajman Port, and well-connected transport links to the rest of UAE and the Middle East.
The Ajman Offshore is the perfect choice for companies indulged in international trading, export/import, logistics, and shipping, etc. The investor advantages such as no renting of office or any industrial premises, no registration with the Chamber of Commerce, no residency visa required, tax savings, no customs duty, etc. are making Ajman Offshore one of the most sought-after Offshore Zones of the UAE. For any further assistance on Offshore or Freezone Company Formation in Ajman, give us a call right away our expert Business Consultants will be happy to help you.
Important Note: Shareholders need not come to UAE for setting up offshore company. They can courier the signed documents to AURION Office in Dubai or Sharjah.For Bank Account Opening, Aurion provides bank account opening assistance in several banks in the UAE.