Which is the best Emirate in UAE for Company Formation?
UAE is home to some of the best businesses in the world. It offers the best business infrastructure in the world and offers a quick & easy company formation at a low cost. UAE has it all for being the ideal location for setting up a business for foreign ex-pats.
Why Choose UAE for setting up a Company?
Investors choose UAE for establishing their business due to:
Save tax in the home country by registering a company in UAE
100% foreign ownership based company with full capital and profit repatriation
No personal and corporate tax
World-class office infrastructure, meeting room access, customized office space, and more
Wide range of warehouse specifications with attached office space, and land lease
Well connected transport network (air, sea, and road) to facilitate east trade across UAE, Middle East, and rest of the world
Enhanced lifestyle and low crime rate
No geopolitical tension and good economic stability
And many more…
Hence, UAE is the most preferred choice by investors around the world for opening their dream companies.
Factors to Consider While Choosing the Right Emirate for Company Formation
When it comes to choosing the emirates for easily opening a company in UAE, there are multiple factors that the investor must consider such as:
1. Cost of Setting Up a Company
The Cost of registering a company in UAE varies according to the Emirate where the Free Zone is located. The cost of setting up a company starts from AED 11,800 for zero visa quota virtual company license in one of the most competitive Free Trade Zones of UAE.
In Dubai, opening a company with an office in the Free Zone or Mainland is costlier than any other emirate of UAE. Mainly due to the intensity of business activities and business houses in Dubai that are constantly doing business and promote trade operations in the region.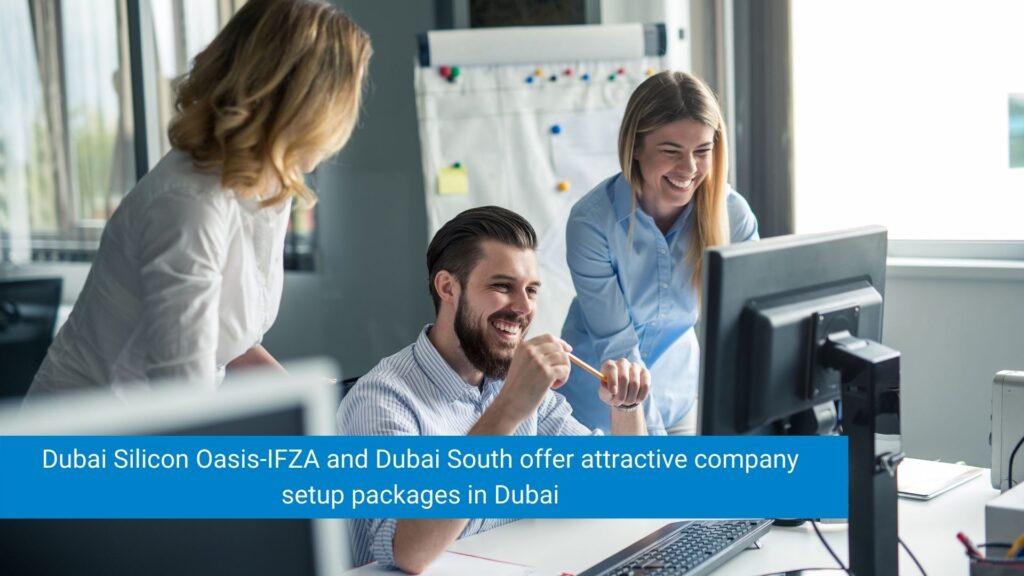 Hence, investors are all intending to share a piece of the pie by being in Dubai and grow their business.
Low-Cost Company Formation in Dubai
In Dubai, few Free Zones offer relatively low-cost company formation package for investors to set up their base in Dubai.
Dubai Silicon Oasis-IFZA and Dubai South offer low cost company formation packages in Dubai. Both of these Free Zones provide investors with a host of business infrastructure and required business support platforms to start at a lower cost.
Premium Company Setup in Dubai
Then there are prestigious Free Zones such as the Dubai Airport Free Zone that is home to some of the world's top companies.
Hence, altogether company setup in Dubai gives the investor a prestigious address, sophisticated office space, access to the world's best businesses and infrastructures, and an improved lifestyle.
Free Zones in Sharjah, Ajman, Ras Al Khaimah, etc., offer low-cost company formation packages to the investors without compromising on the infrastructure facilities and other support services.
2. Location
For certain business activities like consulting where global clients keep coming for meetings, having an office space that is close to the airport is beneficial for both parties.
Also, the ambiance of the office and the premises play a vital role in the perception of the company from the client's point of view.
For businesses such as trading, export, or, e-commerce, the office location does not matter. It could be located anywhere in UAE and not necessarily be at the heart of the city where the rents are high typically.
3. Company Formation Package
Free Zones across the UAE offer various company formation packages. Depending on the exact business activity and company formation requirements the right company setup package need to be chosen by the investor.
For trading companies that are aiming to expand into the local UAE market and the rest of the GCC region, having proximity to airports or seaports is beneficial for the company to easily facilitate global trade.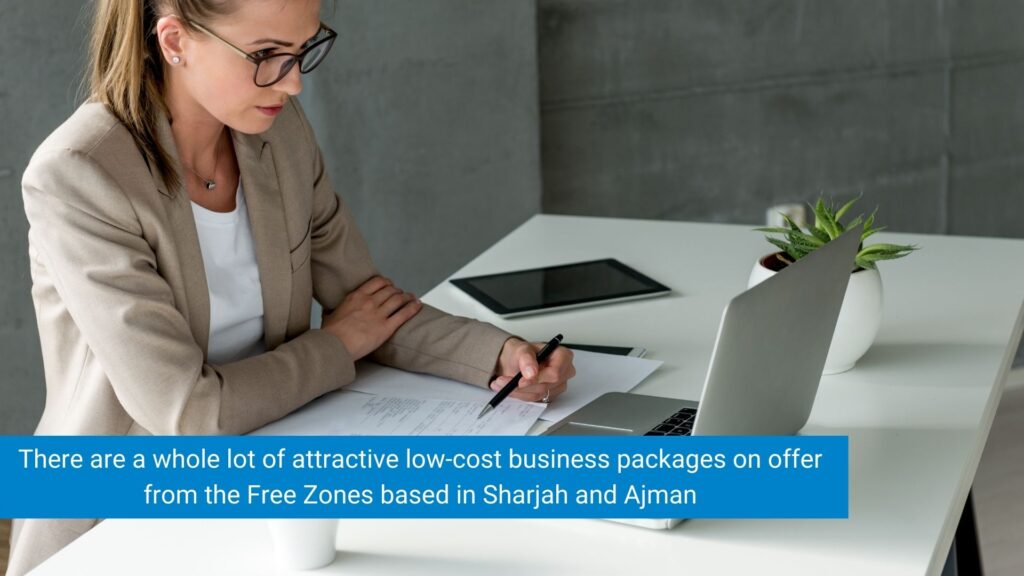 Similarly, for start-ups and entrepreneurs, there are a whole lot of attractive low-cost business packages on offer from the Free Zones based in Sharjah and Ajman.
The Sharjah Media City and Sharjah Publishing City have exclusive company formation offer starting from AED 11,800. The investor can choose from a wide range of business activities and company formation packages.
4. Business Infrastructure
For establishing a company in UAE, the right business infrastructure is essential. Free Zones in UAE offer top-class business infrastructure facilities for entrepreneurs.
Dubai Based Free Zones have a wide choice for customized office spaces with 11 sq. m, 20 Sq. m, 50 sq. m offices, warehouses from 100 sq. m to 300 sq. m.
Also, there are other amenities such as large meeting halls, conference rooms, training sessions, and more on offer from Dubai-based Free Zones.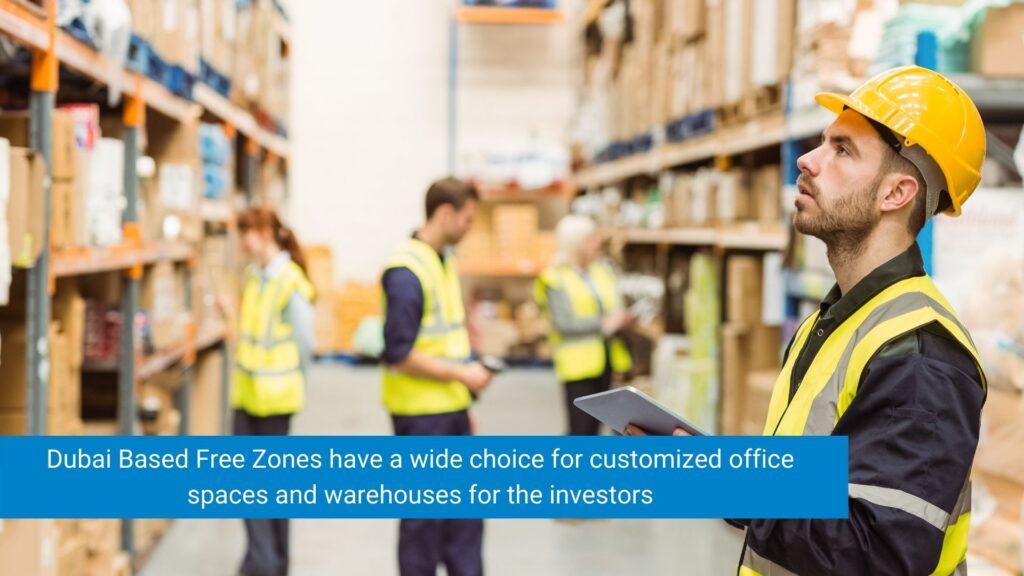 Similarly, for industrial and Commercial warehouses, land lease and factory setup, the industrial areas and free zones in the northern emirates like Sharjah, Ajman, Ras Al Khaimah are the ideal choices.
Hence, in choosing the right Emirate for setting up the business, the above-stated parameters play a vital role in the decision making. Company Setup in UAE is a straightforward process with the Free Zones and Mainland offering easy and quick company formation process.
To know more about the Company Formation Process in UAE, connect with our team right away!
Contact: Aurion Business Consultants