Freelance License in UAE for Remote Work
UAE is a business-friendly country with a growing opportunity and infrastructure support to promote business and trade in the region. Furthermore, remote working opportunities and getting a Freelance License in UAE are becoming easier.
Freelance License in UAE can be obtained from the Free Trade Zones and the Dubai Economy. There are selected activities for which the Freelance License is available. The Freelance License cost starts from AED 5,750 for media related license in Sharjah Media City Free Zone.
In Dubai, the Freelance License cost around AED 8,500 for the 1 year license. Businesses in the region are experimenting with remote working possibilities. They are also focusing on efforts to reduce overheads and employment expenses.
Above all, many companies as part of cost-saving methods move to the Work-from-Home model. They are delegating projects to remote working staff and Freelancers
Remote Working – A New Trend
Remote work setup is becoming a mainstream of business operation globally. Presently, more than 80% of companies are resorting to the remote work environment to stay afloat in the turbulent market situations.
There is no requirement of huge office spaces for companies when employees are working from home. Hence, entrepreneurs can lower the overhead costs of maintaining an office space. Instead, they can hire freelancers with a valid Freelance License in UAE for projects.
Presently, remote working and Freelance license is becoming popular in UAE. Many entrepreneurs and companies are looking at various business models to sustain business growth. The remote working setup helps to enhance productivity and profitability with minimum expense.
Hence, these scale-able Remote Working Setups become investors' favorite choices for setting up a company in UAE and growing the business eventually.
Remote Working Setup with the Potential to Easily Scale-Up
The Work-from-Home concept has given rise to a host of businesses that can scale up easily in the remote work environment. Following are the few business areas in focus:
1. Digital Marketing Consultancy
Digital Marketing is a key business area that is witnessing a positive growth rate presently. As a result of companies and consumers remaining indoors, internet usage grew dramatically. Also, more people entered the world of digital communication.
Thus, there is an enormous opportunity to tap into a new audience group by leveraging digital channels. So, Digital Marketing Consultancies are in huge demand to share their expertise. They help brands to effectively reach out to the digital audience.
Setting Up a Digital Marketing Consultancy in UAE
Entrepreneurs can easily set up a digital marketing company in UAE. They can opt for a services license from the UAE Free Zones for an affordable fee.
So, to start the business with minimal investment, the entrepreneur can look for a freelance license or a company license with 1 visa quota. Then eventually expand to a full-fledged digital marketing consultancy.
To keep the overall company setup cost and overhead cost low, entrepreneurs can look for flexible-desk space or shared workspace. Subsequently, for executing digital services a huge office space is not an essential requirement.
One requires a good laptop and internet connectivity to execute digital projects for clients. All client meetings can be arranged on-premises or in any convenient location. So, digital marketing consultancy is the best choice for remote working.
Check out the latest UAE Free Zone offers here: Cheapest Free Zone in UAE
2. Freelance Marketing Consultants
Freelance Marketing Consultants are the next most in-demand professionals globally. Many companies are currently looking for resources to coordinate marketing activities and gain a strong online and offline presence.
Marketing Consultants have a key role in promoting the brand image and reach for the product & service of a company. So, entrepreneurs can take a Freelance License from any of the Free Trade Zones in UAE. They can easily start a marketing consultancy through a remote work setup.
How do Marketing Consultants help Companies?
Effective strategies are implemented using marketing expertise and the results are tracked. It is a perfect remote working setup where the Marketing Consultant can work in isolation and collaborate using online channels.
To gain better visibility in the online space the companies are depending on Marketing Consultants. They help companies with innovative marketing practices to strengthen the brand's presence online and in other channels too.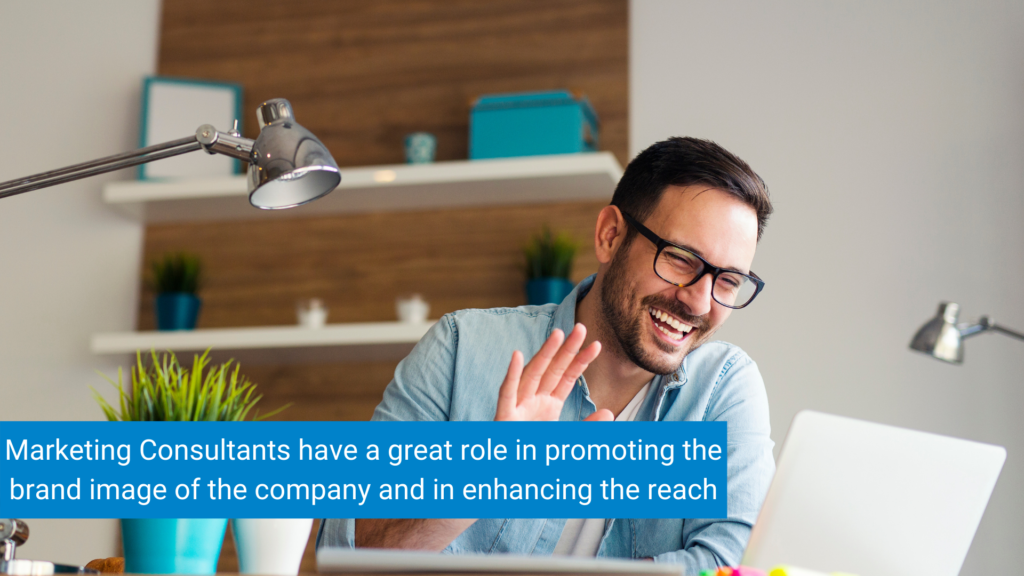 Companies explore various marketing initiatives to gather leads for their business through the help of a marketing consultant. Hence, a Freelance Permit in the field of Marketing will help entrepreneurs easily start a marketing consultancy for themselves.
For an entrepreneur who is a marketing professional or has experience in the marketing consulting field, there is an immense business opportunity in the field.
Explore the various Freelance License Packages here.
3. Online Tutoring and Coaching
Online Tutoring is witnessing rising popularity presently. It became a common online education business category during the lockdown period.
Since, schools, colleges, outdoor activities, and events were restricted, the demand for online coaching and study classes saw an increased acceptance. Online Tutoring is widely used in many parts of the world where internet connection is stable.
It is a perfect option for remote working and investors can obtain an educational training service license from the Free Zones of UAE. The entrepreneur can also obtain a Freelance Permit for delivering online tutoring services to students in UAE and abroad without any hassles.
There is a rising opportunity in the Online Tutoring space. The demand for online tutoring services is increasing with more kids having internet access. There are many applications, course aggregators, and online providers that require content creators, tutors, and many more.
Growing Business Ecosystem of Home Tutoring
The Home Tutoring ecosystem is in a nascent stage at present. It is expected to grow into a full-fledged business sector soon with more players entering the online tutorial market.
There is a vast range of online courses available for users to enrol in and take classes. It ranges from home tuition for kids, learning music, art, yoga, etc., to learning a new skill for professionals, and more.
Hence, entrepreneurs entering the segment have immense verticals to work on like coordinating with tutors, scheduling the course, enrolment, preparing the course details, and more.
4. e-Commerce and Online Shopping Portal
e-Commerce is another area that is seeing a surge in growth since the shift of consumers to online platforms for purchase. Online shopping rose sky-high with people moving to online shops, e-commerce portals, and online food delivery to meet their daily needs.
There is enormous opportunity in this sector for start-ups and investors to start small and scale up. With a small drop-shipping or home-based e-commerce store, entrepreneurs can scale up high.
Entrepreneurs can leverage their skills in e-commerce order management, home delivery, logistics, eCommerce portal management, and more. It is the right choice for investors choosing remote work as they can manage everything online.
5. Virtual Assistance
Virtual Assistance Services connects the world in the digital space. It has a wide scope starting from support to booking a doctor's appointment to getting the banking services sorted; there are Virtual Assistance services available now.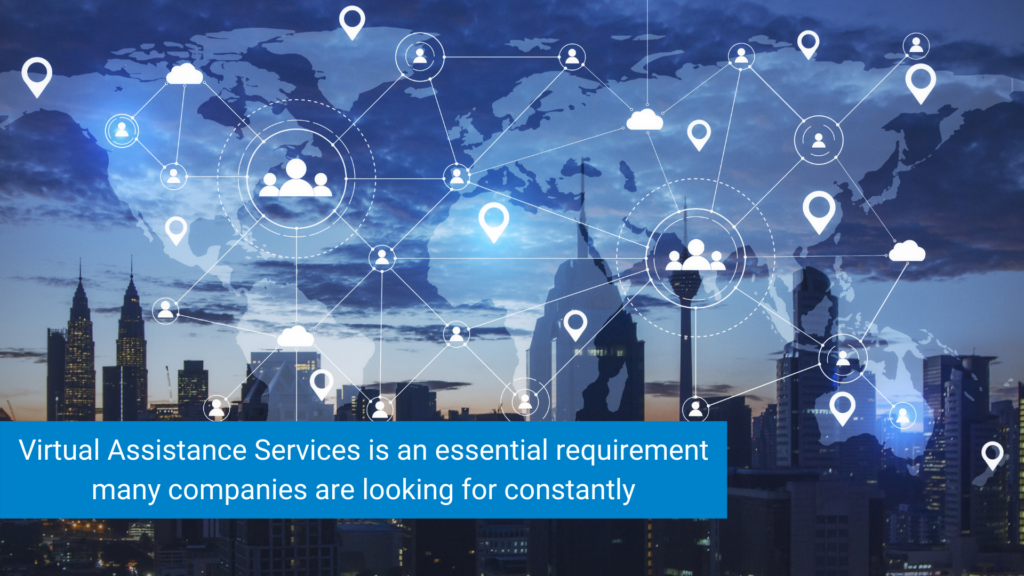 It is a perfect choice for remote working from a home office, coffee shop, or anywhere. Virtual Assistance helps investors to achieve a steady workflow, clients, and money to sustain the business with minimal investment.
The entrepreneur can obtain a Freelance Permit with a consultancy license. Most of the work can be coordinated remotely via online platforms.
6. Home Bakers and Cloud Kitchen
There is a growing trend in home bakers and cloud kitchens in busy towns that provide homemade meals and bakery items to work professionals on-demand. It is a perfect choice for remote working in UAE.
For entrepreneurs to launch a home baker store or a cloud kitchen is very easy with few alternations to the home kitchen to accommodate the quantity you plan to sell.
In the UAE you can obtain a business license (Food/Cafeteria License) to start your home bakery or Cloud Kitchen after receiving the necessary approvals and the company documents.
The above-indicated business areas are not an exhaustive list of potential categories that are easily executed in a remote working setup.
In most of the cases above, the investor can take a 1 visa business license from the UAE Free Zones or a Freelance Permit to conduct the business operations.
To know more about the ways to set up a company in UAE in the most cost-effective way, talk to our team!
Contact Us: Aurion Business Consultants