8 Reasons Why Trademarks Are Important to your Business
In the modern world, branding has become a very important aspect of a business to stand out from the competitors.
Customer's purchase decisions are influenced by brand image, the reputation of brands, and marketing activities carried out by an organization.
Hence, Trademark Registration has an important role to play in the modern marketing scenario.
How Trademark Registration in UAE Will Benefit Organizations?
Trademarks are essential assets to help grow their business. It helps in working hard to maintain the reputation and maintain the level of quality in the services and products.
1. Trademarks as a Communication Tool
Having a trademark registered Brand Logo communicates the brand story of reputation, emotional attributes, and reliability to the customers.
Customers like to hear the story from a brand to get associated with the products and services offered by a specific brand.
Trade Mark Registration – Crucial Component for Effective Marketing
Marketing channels are a medium to share the brand story to the customers using assets like the brand logo, brand color, images, and videos, etc.
All the marketing assets designed to be standardized and uniform for a brand to increase the recall value.
If any competitors or other brands use the same assets or similar-looking ones, the effect of marketing will diminish.
Trademark registration is the solution to it. It helps in safeguarding a brand's marketing efforts and reach the audience more effectively.
2. Customer can identify you easily
It is an easy way for customers to identify the brand. The organization can stand out from the competitors using the unique branding elements.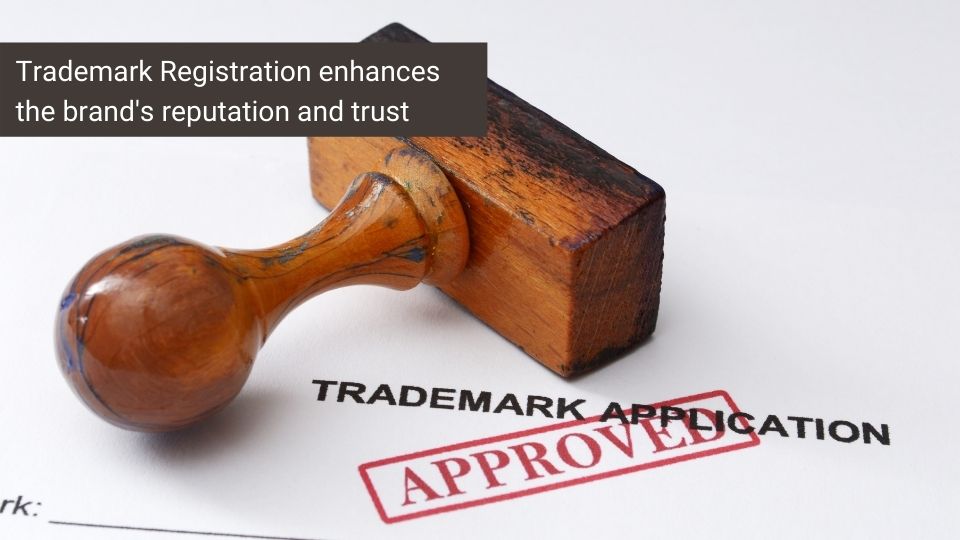 It is one of the efficient commercial communication tools to gain customer attention, gain trust, and make your business profitable.
3. Social media Branding
Branding is a key aspect for a company to establish its significant presence in the Digital world.
With the intense competition in social media platforms, search engines, and other internet sources, brands to stay different is through the branding assets put to use.
Having a standardized branding asset that is a trademark registered will help gain trust among the online visitors who might be your first-time visitors and would not be knowing much about the brand yet.
4. Valuable Asset
The value of Trademark Registered Assets will appreciate over time as the company goes and branding elements become widely used in marketing.
It helps in growing business into new industry verticals and ventures into newer geographies with easily gaming customer confidence and strong branding rights.
5. Employee Retention
Trademark Registration also enables the organization in providing a sense of security and positivity to its employees.
Also the reliability and quality of products and services make them feel motivated to work and be part of a reputed organization than a normal company.
6. Trademark Registration Validity
The validity of a Trademark Registration is for 10 years and is renewable by paint a fee. Depending on the geography where the trademark is registered under it has the scope being in use globally or locally.
Trademark Registration Certificate in UAE is issued by the Ministry of Economy and is governed by the Federal Law No.37 of 1992 Trademarks.
To know more details about the Process, Documents Required, Fees, etc., read: Trademark Registration
7. Enhance Investor Confidence
Investors will assess the trademarks under the brand before signing up with you and will have an enhanced value for the organization.
Trademark registration increases security and helps in gain trust during any merging, franchising, or partnership, etc.
Having a company name trademarked for years has its reputation. Building a brand takes a lot of effort and trademarking help in securing the assets.
8. Protection from Counterfeits
Legal protection from Trademark Registration is helpful during an infringement or violation.
As a company that has its assets trademark registered, they can file a legal notice against the counterfeit brand. The exclusive rights for your brand assets vests with you.
Why Registering a Trademark in UAE is Crucial?
The business ecosystem in UAE is very robust with a growing number of companies getting registered every year.
According to the Ministry of Economy, a total of 300,000 licenses were issued in Dubai by the end of June 2020.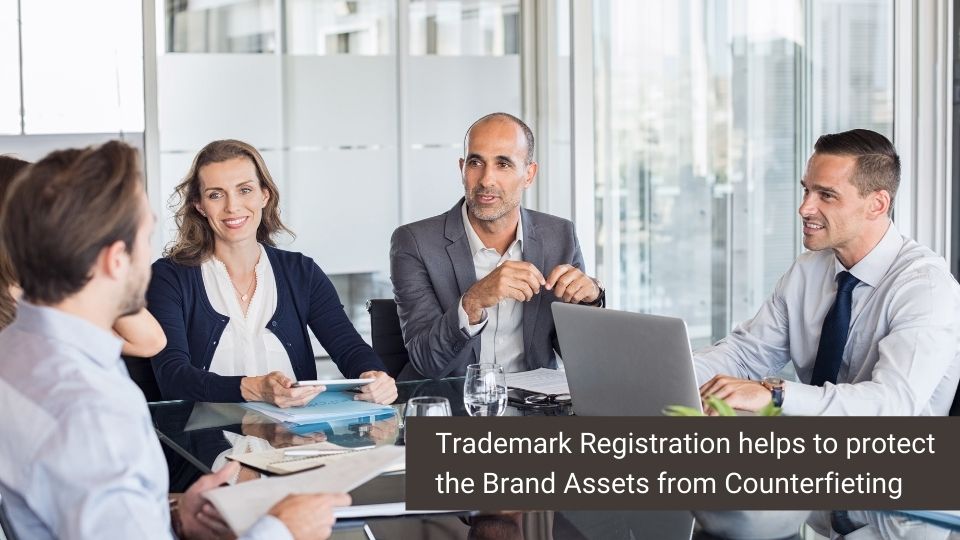 There is intense competition in every industry vertical here in UAE. Hence the business or products developed by you always have a risk of being copied.
Now, to stand out among competitors in UAE, there are rigorous marketing efforts required for brands.
Trademark Registration is an effective way to gain customer likes. There is a perceived trust associated with trademark registration in UAE. It helps to improve the quality and reliability of the brand.
Key Highlight of Trademark Registration
In the UAE customers give quality and customer satisfaction he tops priorities in every purchase.
Registering a Trademark for your brand protects the marketing assets from get counterfeited or being used by others without permission.
It helps to legally cover the brand from the risk of losing credibility with customers after somebody uses your brand name, products & services without consent.
As branding is very crucial in modern marketing. A lot of effort and investment go to marketing a brand.
Hence, additional investment into getting your brand asset secured is the most essential budgeting every organization must consider.
The long-term positive effects of getting a trademark for your brand are way beyond the fee paid for the trademark registration.
To know more about Trademark Registration, connect with our expert Business Consultants right away!
Contact us: Aurion Business Consultants